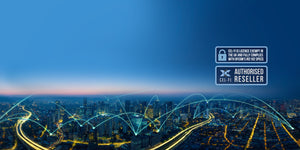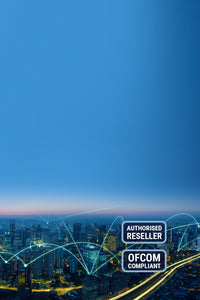 The most advanced technology for improving indoor mobile coverage
The Cel-Fi product line is the best solution on the market for addressing the universal challenge of poor mobile coverage in the office, at home, or on the road.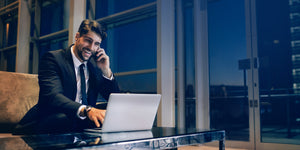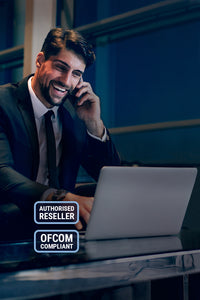 Public Sector Solutions
Improve in-building mobile connectivity in any public sector infrastructure such as hospitals, libraries, councils and government offices.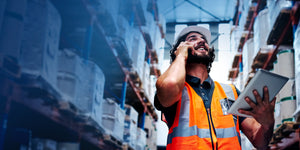 Warehouse & Industrial Solutions
Stable and reliable mobile connectivity is crucial for modern-day business operations

Industry Leading
3G / 4G / 5G - Voice & Data

Smart Signal Booster
With IntelliBoost® Chipset Smart Technology

Scalable Solutions
Available for any size building

Quick Install or Advanced Install

Setup & Management WAVE App

Network safe & Carrier Approved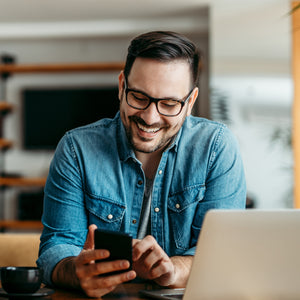 Cel-Fi Mobile Smart Signal Booster Solutions
Improve mobile signal in at home, in the office, in commercial and industry setting, public buildings or on the road with a Cel-Fi mobile signal boosting solution.

Cel-Fi's mobile phone signal booster strengthens indoor signal by up to four times, providing clear voice conversations and greater data throughout–there's no need to restrict mobile conversations to outside.
Learn more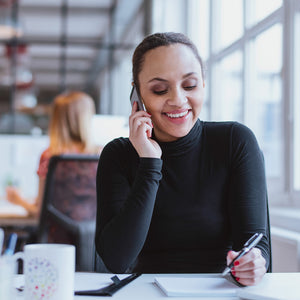 How Does It Work?
Cel-Fi mobile signal boosters improve signal between a mobile phone and a mobile network tower, allowing you to have clear voice conversations and a stable data connection.

An external antenna collects the best mobile signal from outside and transmits it to a Cel-Fi mobile signal booster unit. The unit strengthens the signal and rebroadcasts it through an internal antenna inside the building or vehicle.
Learn more
Testimonials
Happily recommend CEL-FI!

"Installing a CEL-FI solution has had two folds benefit, improving local coverage for staff, and reducing pressure on the local networks as patients and visitors could continue to ..." Read more

— 

Simon Reynolds, Head of Voice at University Hospitals of Burton and Derby
Zero signal to full coverage!

"We were recommended to use one of the CEL-FI solutions around the building. This improved the signal from zero to full coverage, resulting in positive feedback from our customers..." Read more

— 

Stephen Day, IT Manager, Pure Offices
It's been a life saver for us!

"CEL-FI QUATRA mobile signal booster solution resolved the EE mobile coverage issues in the existing and new wing of our hospital. Since the system was fitted, the mobile signal..." Read more

— 

Pete Evans, Infrastructure Technician, Hywel Dda University Health Board
Installation done in just 3 weeks!

"We only had a limited time to solve the mobile signal problem, so we not only needed a system that worked, but we needed it fast. Colin and his team did not let us down. They implemented..." Read more

— 

Jayne Southall, CEO, Lincolnshire Agricultural Society
The solution working really well!

"The CEL-FI solution is working really well. We are able to hotspot phones and watch Netflix on the TV. Voice calls are all good as well. Thank you!"

— 

Jordan Smith, Professional European Golfer
The team have been amazing!

"From start to finish the team have been extremely helpful in providing sound advice and guidance. Especially Joe Rogers who kept in regular contact to ensure ..." Read more
Home & Office Solutions
Cel-Fi has a mobile signal solution available for any size property. Whether your residence is a small apartment or flat, or a larger property in a rural area, Cel-Fi has a scalable and easy to install solution to get your connected.
Public Sector Solutions
Cel-Fi mobile signal boosters can improve in-building mobile connectivity in any public sector environment.
Warehouse & Distribution Centre Solutions
Stable and reliable mobile connectivity is crucial for modern-day business operations.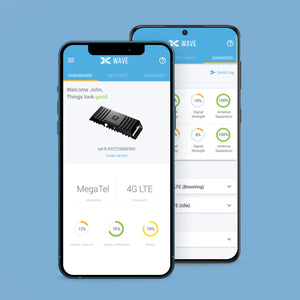 Futureproof your investment
The Cel-Fi Wave app allows you to switch mobile networks.

The Cel-Fi WAVE App is designed for end users,installers and channel partners to activate and manage the Cel-Fi product line.

The app connects to your device via Bluetooth and allows you to change the Network Operator, update the booster software and more.