CEL-FI QUATRA Q4000e Fibre Hub
THIS PRODUCT CANNOT BE PURCHASED ONLINE AND REQUIRES A SITE INSPECTION & PRODUCT TRAINING TO COMMISSION. PLEASE CONTACT US FOR A QUOTE.
Cel-Fi Quatra 4000e Fiber Hub expands the Network Unit (NU) capacity from six to up to twelve Coverage Units (CU). The fiber hub can be installed 2.0km (1.24m) away from the NU to cover larger spaces while maintaining the same signal quality throughout the system.
Key Features
Model Number: Q40-EFNU
Multi-carrier Active DAS Hybrid
Donor source over fiber
Ofcom and ComReg Approved
SFP+ module not included
Dimensions: 46.1 x 8.9 x 28.1 cm
Downloads
CEL-FI QUATRA Q4000e Fibre Hub Brochure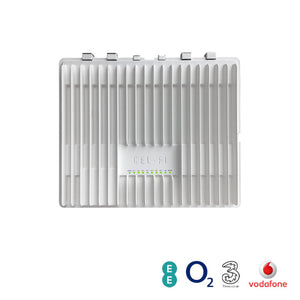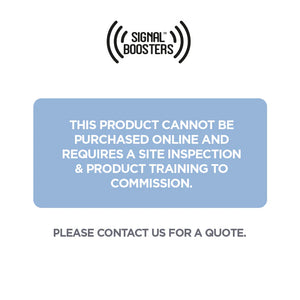 Recommended
You might want to take a closer look.