CEL-FI Marine Donor Antenna For Cel-Fi GO M
DETAILS
Cel-Fi Marine Antenna will collect the cell tower signal and send it through the cable to a signal booster. It also works in the other direction, when the cell phone transmits, the signal is transferred to a signal booster and transmitted back to the cell tower.
High-performance, omni-directional antenna
Threaded ferrule/post for side or bottom cable exit for standard marine mount interface
Weather resistant
Built-in ground plane
For marine application
Easy installation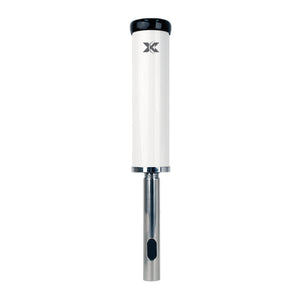 Recommended
You might want to take a closer look.