CEL-FI Wideband Indoor Omni Antenna for Cel-Fi GO G41 and Cel-Fi Solo
DETAILS
The Indoor Omni Antenna receives and transmits signal in a 360
o
pattern and are compatible with the 698-2700 MHz frequency ranges that include 3G and 4G signals. They come with a SMA Male connector.
3G/4G/LTE wideband cellular antenna
Omni-directional
Includes short cable to connect to the GO G41 or Solo booster, approx. 10-20cm long. For longer cables to connect to the booster, see:
10m Low Loss Cable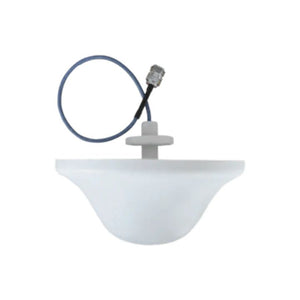 Recommended
You might want to take a closer look.