CEL-FI Antenna Mount
DETAILS
The Cel-Fi Mount is an indoor/outdoor mount designed to secure a donor signal antenna and work with the Cel-Fi WAVE Antenna Positioning Application. Nextivity's proprietary 8-position dial base enables the antenna to be rotated in 45-degree increments, with real time performance data.
Model: F66-100
26 cm powder-coated pole
Stamped metal surface
Indoor/Outdoor
Supports pole/ceiling/wall application
Supports 8-position with locking screw
Flexible hole pattern for multiple mount types
WHAT IS INCLUDED?
• Cel - Fi GO M mobile signal booster The Cel - Fi GO M must be paired with a Cel - Fi Mobile Server Antenna and either a Mag Mount Donor Antenna, Truck Donor Antenna or Marine Donor Antenna. All compatible Antennas for the Cel - F i GO M are available to purchase separately.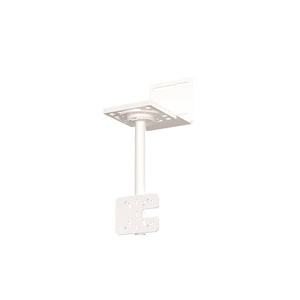 Recommended
You might want to take a closer look.